We have increased our involvement with Friskis & Svettis by becoming their outsourced in-house marketing department. This will work out juuuust perfect.
Whether your brand is one day or two centuries old, we have the passion and skills to revitalize brands successfully.
We value uncovering insights through research. Being pragmatic enough to refine facts and creating engaging concepts together as one team with our clients.
We build brand stories that make and impact and that the target audience will connect with.
# 1 - Agency of the year 2014
The Swedish Design Award 2019 - Nominated
# 3 - Agency of the year 2015
Highest Credit Rating 2019 - SYNA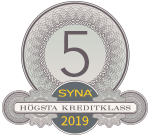 Research
Market research
Competitors
Target market
Target consumer group
Market gap
Planning
Budget and ROI
Business opportunities
Marketing plan
Portfolio strategy
Stakeholders
Creation
Brand foundation
Creative concept
Comm concept
Promotional concept
Visual design
Execution
Channel management
Social media
Employee branding
Online
Offline

Intrigued? Find us: in the Greater Copenhagen area. Our offices are located in the beautiful old town of Malmö. Stop by for fika or give us a call!
SOUTH Communication
Hamngatan 4, 211 22 Malmö, Sweden
The Greater Copenhagen Area

info@south.se
+46 40 35 03 42
SOUTH Communication
SOUTH Communication