WE BUILD POWERFUL BRANDS,
compelling enough to influence behavioral patterns, agile enough to make a difference and smart enough to create commercial growth.  
And we never monkey with the truth.  
Welcome to the jungle.
Today, we have a workshop day on insights together with our dear old friend, and a previous colleague to some of us, Martin Gjerløff. Martin is the co-founder of the Danish Strategy Academy and an award-winning strategist with a solid background working at international agencies, such as DDB and Saatchi & Saatchi. Inspired by his book "TRUE: A Technique For Finding Insights" we deep dive into the pool of insights and how to gain even greater ones so that we stay ahead of our own game. Thank you Martin!
Welcome to our family of loving, pragmatic and esteemed primates. In numbers, we are small but the imprint we leave behind is large and we are probably the most globally established agency in Malmö. We know for a fact that the way forward in this world is best travelled with the company of big-hearted oddballs, not hierarchical browbeaters. Yeah. Makes a lot of sense, doesn't it?
Through great knowledge of the self, one can both own one's strengths, and admit to one's flaws. So, what does this have to do with you? Well, in short, we help you fill in the blind spots of your organization to sharpen and strengthen your brand to help you achieve commercial growth.
What you need is, of course, a question of where you come from and what you wish to achieve. Some of our clients need plain strategy, others need support in sales and customer advice, while some want total re-branding, new ideas, campaigns, and a watchful eye on their competitors.
Frankly speaking, we make you look great while coordinating everything that needs to be done so that you can focus on what you do best. In this way, we help you achieve commercial growth through great communication.
# 1 - Agency of the year 2014
The Swedish Design Award 2019 - Nominated
# 3 - Agency of the year 2015
Highest Credit Rating 2019 - SYNA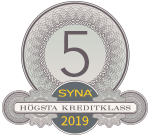 Research
Market research
Competitors
Target market
Target consumer group
Market gap
Planning
Budget and ROI
Business opportunities
Marketing plan
Portfolio strategy
Stakeholders
Creation
Brand foundation
Creative concept
Comm concept
Promotional concept
Visual design
Execution
Channel management
Social media
Employee branding
Online
Offline

Intrigued? Find us: in the Greater Copenhagen area. Our offices are located in the beautiful old town of Malmö. Stop by for fika or give us a call!
SOUTH Communication
Hamngatan 4, 211 22 Malmö, Sweden
The Greater Copenhagen Area

info@south.se
+46 40 35 03 42
SOUTH Communication
SOUTH Communication