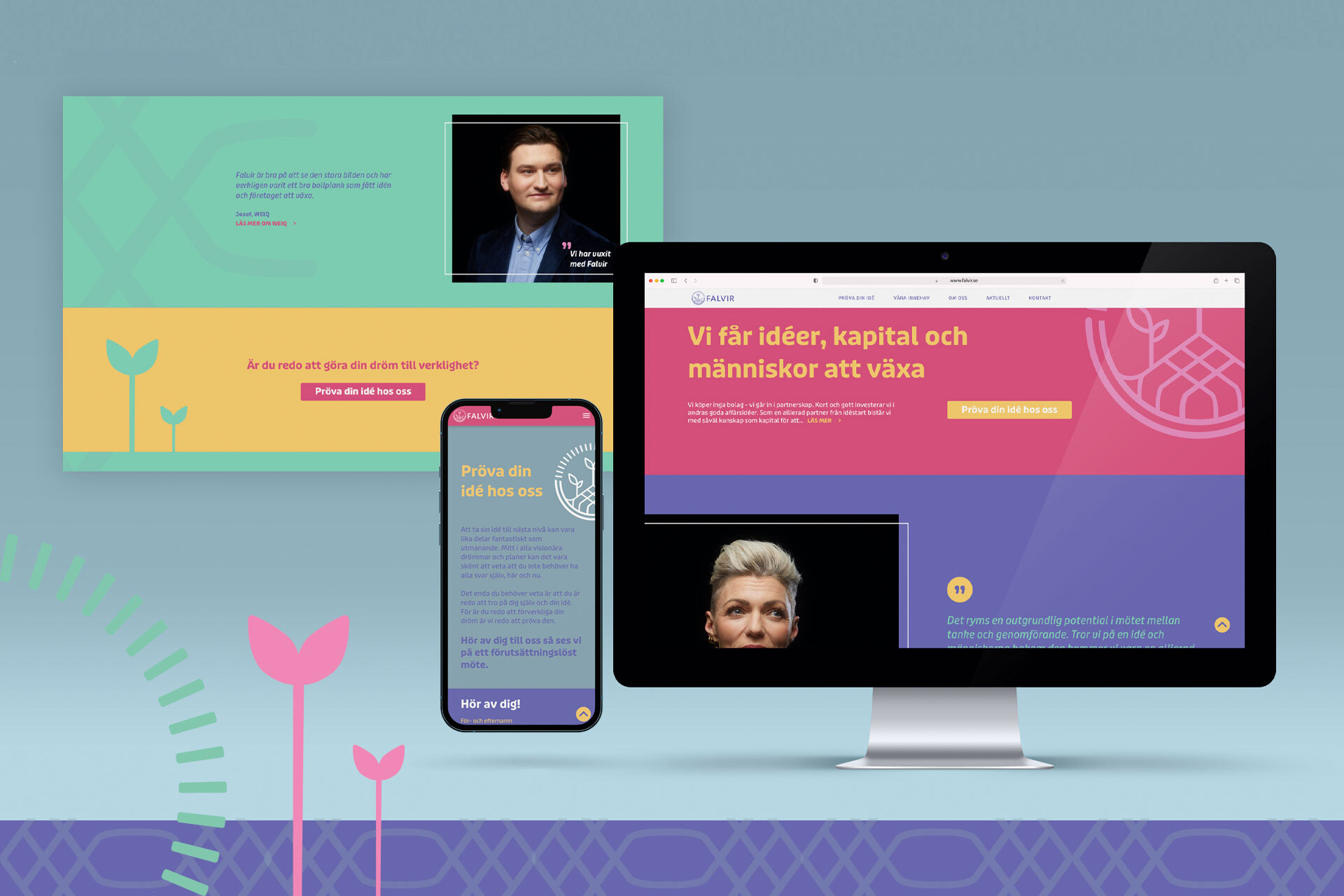 The identity of Falvir
Recently, we launched the new Brand Platform and website of Falvir AB; a venture capital company making cross-industry investments.We identified, among several things, a tone of voice and a visual language that met their needs and future aspirations, as well as their core values.To Falvir, there was a great importance of highlighting the people they invest in and show all the ways they step into the light and dare to bring their dreams into this world.
They even stated: "it is the players who should shine, not the coach".The choice of coulour reflects the pioneering and visionary spirit of Falvir. These primary colors and complementary colors are something that represent the forward-thinking spirit that drives them. Besides this, the logo is refined from their heritage and in this way, we highlight the network and solid foundation from which a growth can take place.
It has been an exciting journey to capture their essence and heartfelt passion they have for investing in people and their dreams!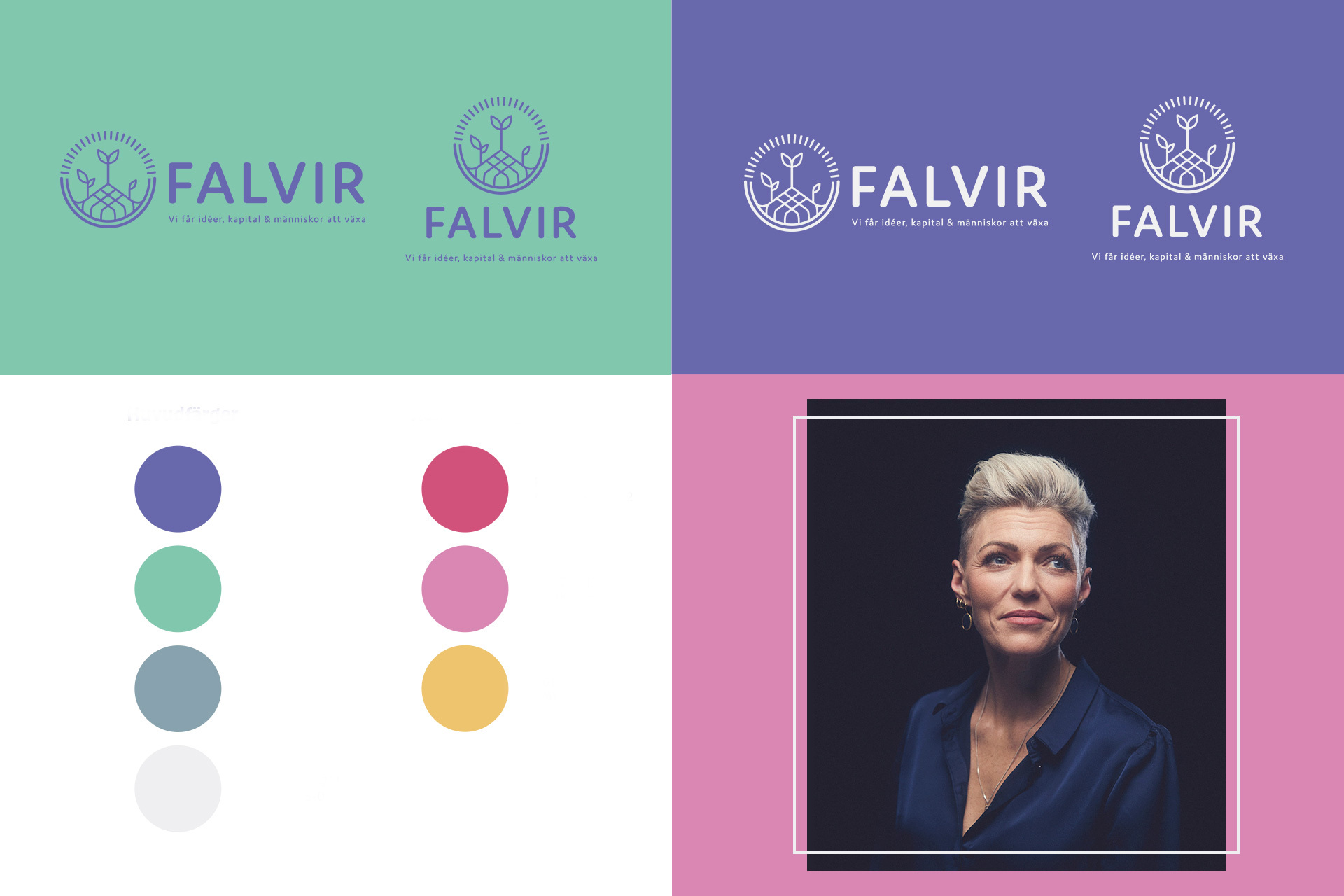 Intrigued? Find us: in the Greater Copenhagen area. Our office is located in the beautiful old town of Malmö. Stop by for fika or give us a call!
SOUTH Communication
Hamngatan 4, 211 22 Malmö, Sweden
The Greater Copenhagen Area

info@south.se
+46 40 35 03 42
SOUTH Communication
SOUTH Communication